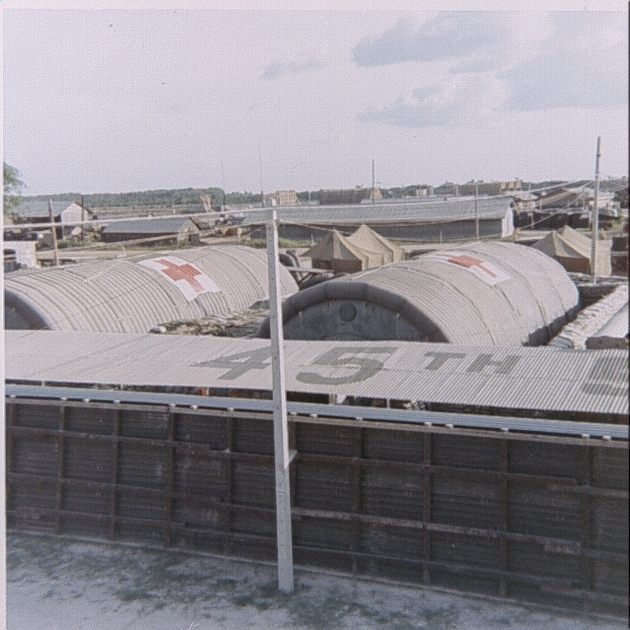 My Name is Alfred Peterson
and I was an SP-4 Specialist

If you Served at the 45th Surg.
and you want to tell your story,
and have a picture, that you want to add
to this web site, send me an e-mail
with the picture attached, in *.jpg or *.gif
file format and a write up of what you want
to say, I'll put it on this web site,
as long as I have room.





Psalm 56
1 Be merciful unto me, O God: for man would swallow me up; he fighting daily oppresseth me.
2 Mine enemies would daily swallow me up: for they be many that fight against me, O thou most High.
3 What time I am afraid, I will trust in thee.
4 In God I will praise his word, in God I have put my trust; I will not fear what flesh can do unto me.
5 Every day they wrest my words: all their thoughts are against me for evil.
6 They gather themselves together, they hide themselves, they mark my steps, when they wait for my soul.
7 Shall they escape by iniquity? in thine anger cast down the people, O God.
8 Thou tellest my wanderings: put thou my tears into thy bottle: are they not in thy book?
9 When I cry unto thee, then shall mine enemies turn back: this I know; for God is for me.
10 In God will I praise his word: in the LORD will I praise his word.
11 In God have I put my trust: I will not be afraid what man can do unto me.
12 Thy vows are upon me, O God: I will render praises unto thee.
13 For thou hast delivered my soul from death: wilt not thou deliver my feet from falling, that I may walk before God in the light of the living?
The Above Bible Chapter Got me Through Vietnam, on Both Tours of Duty!